I've been thinking about the fact that it is a privilege to be concerned about the environment. Many people have so many immediate problems to deal with that they don't have the time to be focused on it. I am a well-off, educated, white woman and therefore have had the time and resources to learn about environmental damage. However, I can't help but feel a little resentment for the people who scoff at this "trend". If people are truly doing it for the right reasons it's a less selfish act than it's made out to be. I think the problem with sustainability is how it's marketed. Even a movement calling for less consumption has been turned into something to consume. It has been marketed to the "elite" as a cute way to feel less guilty about global warming. But there's so much more than that. I'd like to use my privilege to learn of the realities of global warming and help do something about it. I would love to be able to reach people who don't have the privilege to think about these issues- to talk about changes people can make that are reasonable and actually benefit them. Less consumption should be beneficial and within in reach to everyone, not just a few. It is important that sustainability is accessible to everyone because the reality is that a lifestyle with more thoughtful purchases is actually more cost effective. Although it has been easier for those with money to figure this out –because more thoughtful purchases means spending more money now and seeing the benefits later– not everyone has that luxury. I recently read an article which criticized sustainability and was at first sort of offended. I soon realized, however, that it had a point: we have turned something with good intentions into a commodity, something you have to buy into. It has stripped away individualism and variation. But fighting to protect the earth and engage in sustainability doesn't have to look a certain way, and that's what I think I want to push for in the future. How do we change our habits but still remain ourselves? How do we come together to combat this issue while honoring each other's differences? The best thing about this country, I think, is the diversity of it's people. On America's good days we are a bunch of different cultures and interests living together in harmony, and on its worst days we are groups of enemies who have nothing in common. I hope to find a middle ground. I understand that I am privileged to be able to think about all this and I hope to use that privilege in the most productive way possible.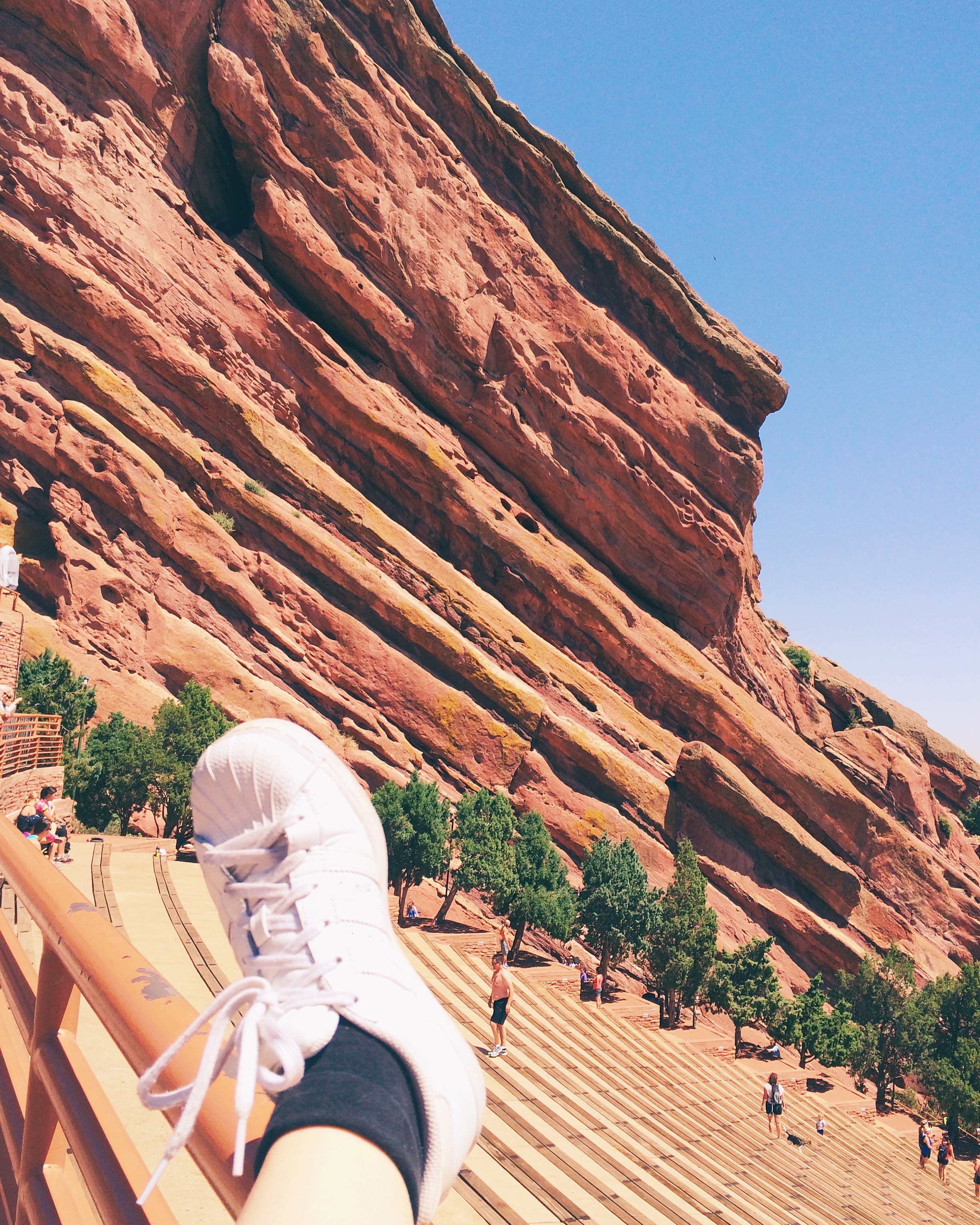 Denver
I unfortunately hit a rough patch emotionally in Denver so I don't think I was able to explore as much as I would have liked. However, I did get to see a lot of lovely friends while I was there. Thanks to Tyler, Zack, James and especially Megan for the welcome and good times!
City O' City — This is a great spot in the heart of Denver with a lot of options whether your Vegan, Gluten Free, Vegetarian or love all food. Met Megan here and had a really yummy vegetable pasta. They play great music and have awesome decor. The women's bathroom is filled with empowering graffiti which is cool. (I keep wondering who all these people are who are chilling at restaurants/coffee shops mid day- I guess no one works on location any more.) The only annoying thing was they wouldn't accept my ID because it's vertical. Apparently not an uncommon thing in Denver. Of course I did not NEED a mimosa at 2pm but it was embarrassing and disappointing nonetheless haha!
RoosterCat Coffee — A coffee and smoothies- super yummy and chill nice service
Little Man Ice Cream — I straight up waited in a line, alone at 10pm on a Wednesday for this ice cream but I really don't regret it. I put my headphones in and listened to a goofy podcast and then enjoyed a delicious cone of vegan rocky road ice cream as it got ALL over my face. No shame.
Root Down — This restaurant has great food and an awesome commitment to sustainability! From how they get their produce to how they power their building they are extremely eco conscious.
Denver Art Museum — The museum has a really cool collection of art. It doesn't seem daunting but there's still so much to see! There was an interactive exhibit that I enjoyed titled "Audacious" where visitors were invited to share how the art made them feel with color-coded blocks.
Hops Pie — A super yummy restaurant which has gluten free options and vegan cheese. Another bartender was helpful in my journey to becoming a beer connoisseur!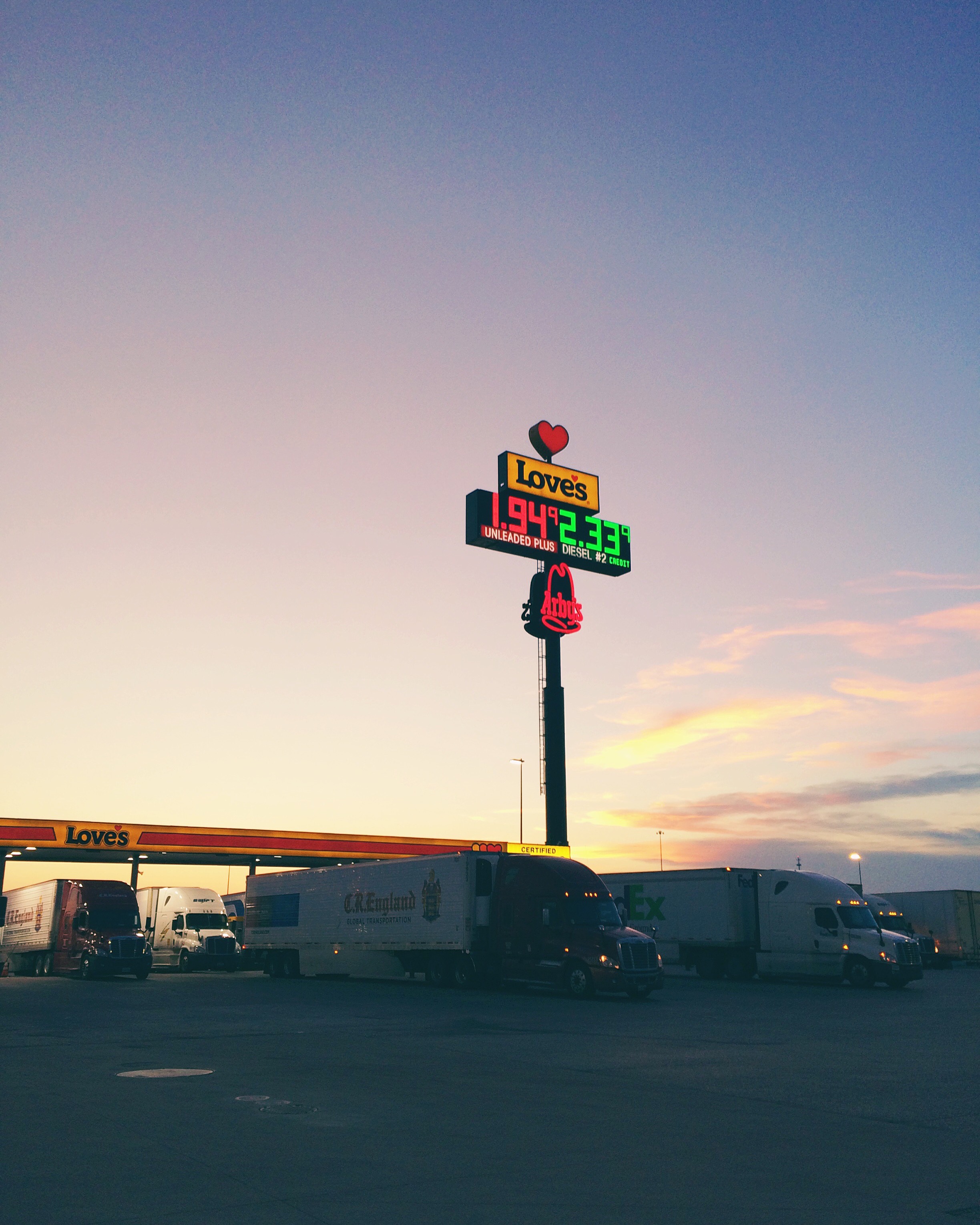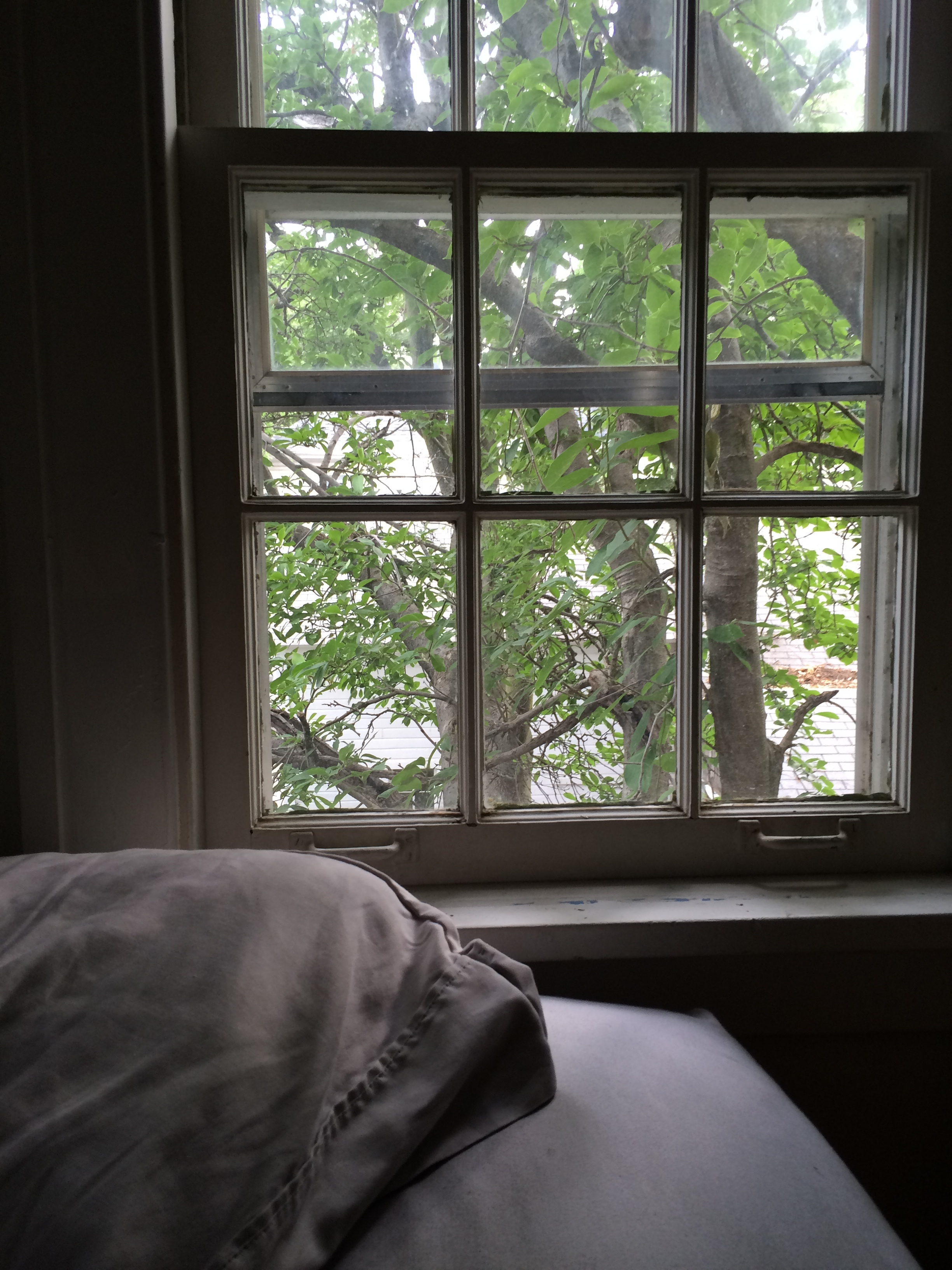 Lincoln
I had no expectations for Lincoln, Nebraska and only spent one night but enjoyed it nonetheless.
Hub Cafe — This place is farm to table! They work with Branch Oak Farm to use as much local, organic and in season produce and meat as possible.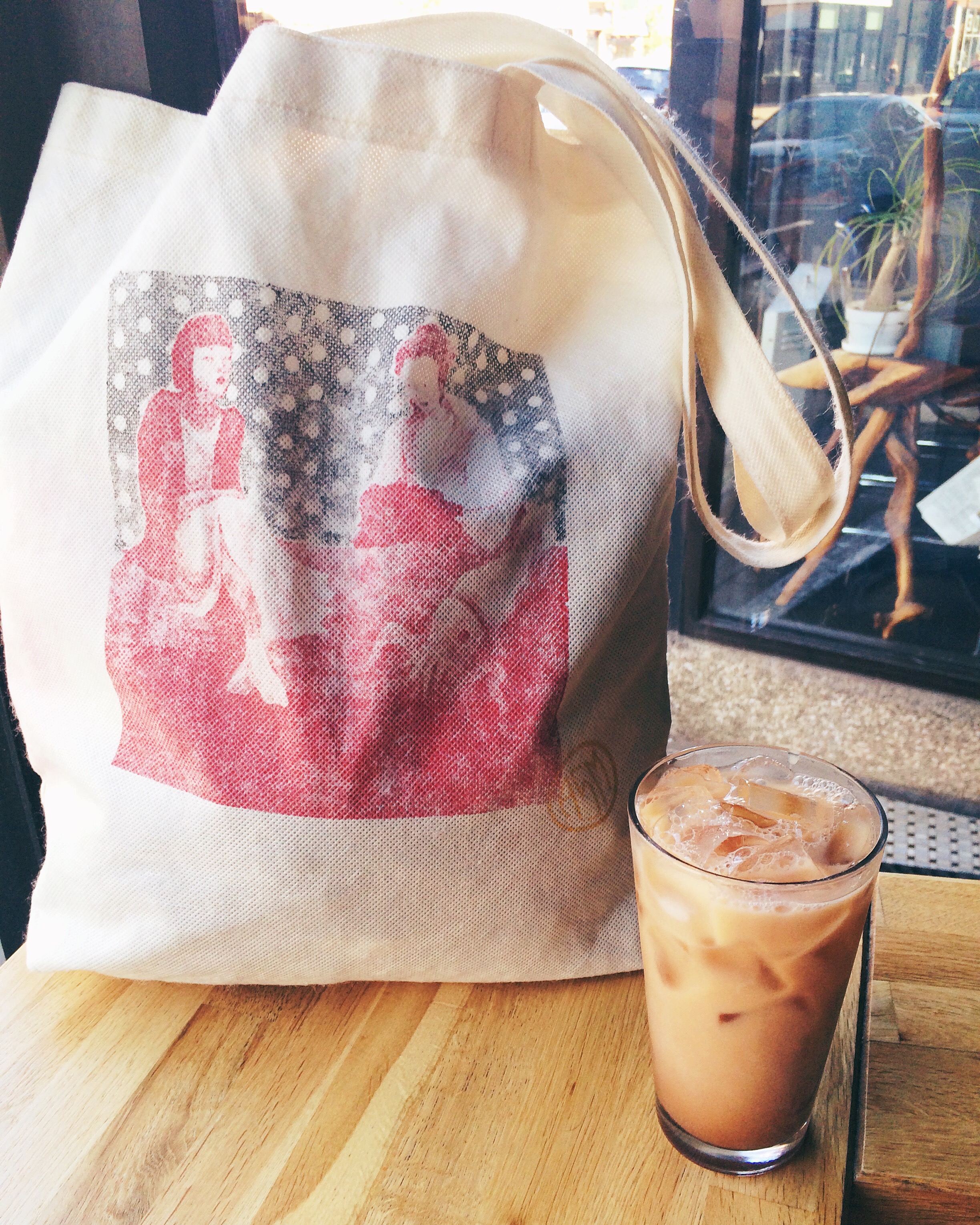 Chicago
I've fallen unexpectedly and deeply in love with this city. I was only there for a few days but I felt like it had a lot of things to offer– a city with space as well. I hope to go back soon and enjoy more roaming, coffee shops and good food!
Cookies & Carnitas — Obviously not a strictly vegan restaurant but I had a great salad and they kindly gave me my food to-go in my own container!
Tweet — I really enjoyed this place that was like a seemingly old school diner but had a lot of different food options! The only annoying part is that their cash only and I was without a debit card or enough cash. I went on a wild goose chase trying to figure out how to pay for my meal but finally found a helpful shop that was willing to give me cash back.
Cafe Mustache — A low key coffee shop playing good music and serving drinks in fun mugs.
La Scarola — I got to meet up with my friends Alex and Ross at this Italian restaurant. I ate too much but it was hard to resist! This place is legit– family owned and featuring pictures of the owner and "celebrities" on the walls.
The Chicago Diner — An all vegetarian/vegan restaurant with a ton of great options.
The Wormhole — Another nice coffee shop where I sat, read and hid from the heat.
Mystic Books — An awesome book store selling almost entirely used books. I, of course, bought another book I've been wanting to read even though I'm in the middle of two already.
Improv Olympic — I was really excited to see some comedy outside of the UCB family and was not disappointed! I saw a Tuesday night Harold show where I ate some fries and laughed way too loud.
The Broken Shaker — A cool bar with even cooler drinks.
Three Dots Dash — This bar is a goofy "Tiki" themed place with ridiculous drinks and costumed waiters. I legitimately thought we were going in the wrong direction when we started walking down an alley way but it was hopping for a Monday night!
Kokoroko — A really cool 90's vintage dreamland! I wanted to die and go to heaven but unfortunately couldn't find anything that I thought made sense in my wardrobe.
Store B — This store has a great collection of vintage items from gloves to leather jackets and all in between.
Week 3 Playlist
Sir Duke by Stevie Wonder
Got to Get You Into My Life by Earth, Wind & Fire
When I think of You by Janet Jackson
Ms. Jackson by Outkast
Jump Around by House of Pain
Our House by Madness
Roam by The B-52's
Sweet Dreams by Eurythmics
We Can't Move to This by Ellie Goulding
Psychic City (Classixx Remix) by YACHT
Creep In a T-Shirt by Portugal. The Man
Bitch by Meredith Brooks